Find out about the latest health and wellbeing news from the different localities in Perth and Kinross:
To sign up to receive these newsletters click here.
To follow the latest news from the Perth & Kinross Health & Social Care Partnership follow us on Facebook and Twitter.
Perth and Kinross Health and Social Care Partnership 2017/18 Annual Performance Report
Perth and Kinross Health and Social Care Partnership has published its second Annual Performance Report. The Report sets out how the Partnership performed in 2017/18 against national outcome indicators set by the Scottish Government. You can read the report here.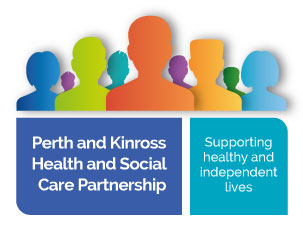 New Adult Carers Eligibility Criteria for Perth and Kinross
New legislation which further empowers carers in Scotland comes into force from April 1st 2018.
The Carers (Scotland) Act 2016 imposes a duty on all local authorities to develop a local eligibility criteria framework for carers in their area. The local eligibility criteria framework determines the level of support a carer can expect to receive, as well as whether the support will be provided to the carer under a mandatory duty or a discretionary power.
At present, there is no specific legal duty on any local authority to provide support to carers, but from 1 April 2018 there will be a duty to provide support to carers who meet the eligibility threshold.
The new Act also requires that the local authority consults individuals or bodies representative of carers and involve carers before setting the eligibility criteria.
To prepare for this change we have drafted a new Adult Carers Eligibility Criteria for Perth and Kinross following consultation with local carers.  This was approved by the Perth and Kinross Health and Social Care Integration Joint Board (IJB) on Friday 26th January 2018.
In drafting the framework consideration was given to other local carers eligibility criteria frameworks including the Coalition of Carers in Scotland Best Practice Framework.  Current practices and carers assessments processes within Perth and Kinross were also taken into account.
The revised eligibility criteria framework relates to Adult Carers only, as a Young Carers Eligibility Framework will be developed separately.